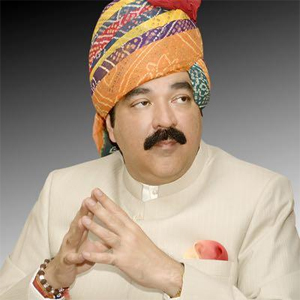 Message from
President RCT
Delhi Public School, SMVDU, Katra believes in quality education, in its broadest and deepest sense. It makes good and efficient human beings whose natural inclination is to create and not to destroy. In our every endeavor, this is an indispensable feature. I am sure that value education will add vigorous dimensions to their efforts.
I thank the Hon'ble Chairman, The Delhi Public School Society. New Delhi for his guidance, Co-operation and support to the school from time to time in bringing Delhi Public School, SMVDU- Katra among the top schools of India and abroad. I congratulate Mr. S. S. Sodhi, Director Delhi Public School Katra, Principal and staff of the school for giving shape to the ideas of excellence. I also advise them to contribute their sincere efforts with dedication and commitment, in order to raise the image of the school further in every field.
I also wish them all success in their noble endeavor.
Mr. M.K. Ajat Shatru
President RCT & Sole Trustee
Maharaja Hari Singh Educational & Social Foundation