Vision &
Mission
Our Vision :
DPS envisions itself as a world class organization in school education committed to continually empowering teachers to actualize inside out synergy in students and enable them to fulfill futuristic, societal, national and global needs and aspirations.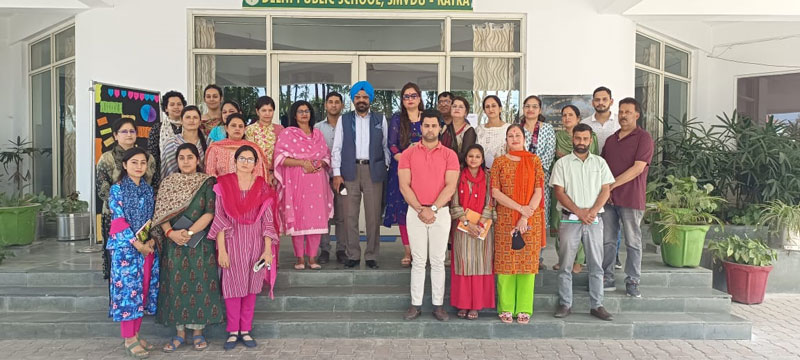 Our Mission :
To pursue excellence and set the pace in the field of school education.
To initiate and promote experimentations and innovations in the education in collaboration with The Delhi Public School Society, New Delhi and CBSE, New Delhi.
To cater to the educational needs of the children of far flung areas.
To develop the spirit of National Integration and create a sense of Indianness among children.
To enhance physical, mental and spiritual growth through perfect blend of academics, sports and culture.
Our Motto :
Bring excellence to the students.
Human Values to be Practiced Daily :
Truth : Be truthful; speak it fearlessly, to everyone at all times.
Right Action : Learn to determine right action by which you should avoid bad company and engage yourself in action which will make you help and respect others.
Right View : Learn to develop right view by which you can demarcate between right and wrong situation.
Right Speech : Learn to develop right speech by which you can win over the heart of others.
Peace : Always look out for an opportunity to do good deeds. Learn to control your desires. Be pure in your heart and you will have peace.
Love : Love everyone as yourself even those who hate you.
Non Violence : Do not hurt anyone knowingly or unknowingly. No matter what the cause may be.