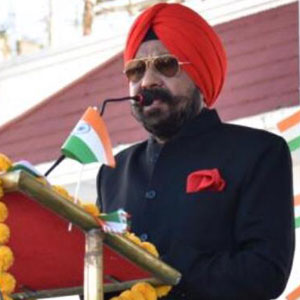 Message from
Pro Vice Chairman
Message Delhi Public School SMVDU- Katra has blossomed into flower of great brilliance. Its fragrance has permeated not only in Katra town and adjoining areas but in the society as well.
To be in step with the times, a school needs to incorporate the latest technologies and methodologies. This will help the students to become not only conscious human beings and responsible citizens but also good professionals.
I am glad to say Delhi Public School, SMVDU- Katra, has provided with no doubt that it can keep pace with the constantly changing world without compromising on its rich cultural legacy.
I congratulate Principal, Staff and Students for bringing laurels to the school in the past and hope they will continue their sincere efforts jointly in achieving the excellence in every field, particularly in academics and sports in future also.
I also wish them every success.
Mr. S.S. Sodhi
Pro Vice Chairman
DPS, Katra