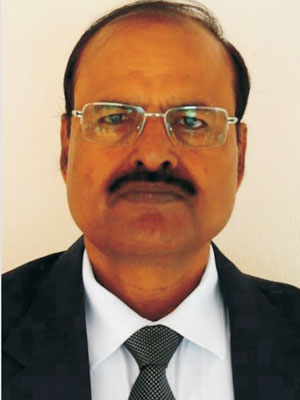 Message from
Vice Chancellor, SMVDU
Initial years of schooling are very important for an overall development of a child including his/her academic as well as non-academic development. The schools besides providing a child a good education should also aim to prepare him/her as a responsible citizen of this country. A good school is desired to ensure the effective delivery of high quality teaching and the maintenance of academic standards. lt also requires to do the regular review, evaluation and development of programmes offered by the school.
I am happy to note that Delhi Public School, Katra (SMVDU Campus) is providing awareness and exposure to education in Katra and adjoining villages and I am confident that the school would produce excellent citizens of the State and the Nation.
I wish the Principal, Teachers, Employees and the Management of the school the best in contributing to this process of education for future.
Dr. Sanjeev Jain
Vice Chancellor
SMVDU, Katra